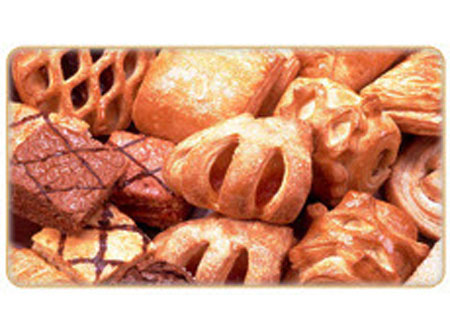 Bakery Equipment
Bread machine
Automatic bread making machines can do the bread stuffing, rolling and encrusting. Bread machines can make soft bread, stuffed bread(red bean, chocolate…), toast, burger bun, bread rolls...etc.
---
Current Catalog Download
Quickly understand the product range

Download
Any Question?
Call Us :
+886 6-593-1587
Thank You.
More Details
Bakery Equipment Manufacturer - Tai Yuh
Based in Taiwan, Tai Yuh Machine Enterprise Ltd. / Best Food & Pastry Machinery Co., Ltd., since 1993, is a Bakery Equipment | food machine manufacturer that is specialized in developing food machines with multipurpose. Main products including, food machine for stuffed buns and bread and all kinds of ethnic food.
For the last ten years, three-tier ovens, hot pressing machines, and production lines for pizza base, puff pastry and tortilla have been developed with innovation. Each food machine is designed meeting client's high stanards and cost efficient. With Tai Yuh's food processing equipment, you can manufacture frozen buns, meat pies, rolls, bread and hamburgers with various fillings.
Tai Yuh has been providing high-quality food machines, both with advanced building technology and 29 years of experience, Tai Yuh ensures each customer's demands are met.
View
Chinese Food Processing Machine
,
Steamed Bun Machine
,
Dough Wrapper
,
Bun steamer
,
Pancake Machine
,
Roast Duck Wrapper Making Machine
,
Bakery Equipment
,
Stuffed Bread Making Machine
,
Dough Wrapper
,
Pita Bread Oven
,
Puff Pastry Machine
,
Divider and Rounder
,
Encrusting Forming Machine
,
Dumpling Making Machine
,
Ethnic Food Machine
,
Dumpling Machine
,
Dumpling Empanada Wrapper Machine
and feel free to
Contact Us
.